Home of the ONLY African-American Automobile Manufacturer in America!
C.R. Patterson and Frederick Patterson were inducted into the Automotive Hall of Fame in Dearborn, MI, July 22, 2021!
You can see the video acceptance speech from one of C.R.'s descendants, Richard Patterson, here.
---
The Historical Society of Greenfield Ohio, formed in 1949, is non-profit and exists to further historical preservation and education in Greenfield, Ohio, and the surrounding area. To this end it shall own and maintain all Greenfield Historical Society's properties for collecting, preserving and interpreting archival materials and artifacts indigenous to the Greenfield area; encourage historical research; sponsor programs, displays and special events; be concerned with the preservation of historical buildings and cooperate with other organizations interested in historic preservation.
Officers and Board of Trustees
Wendy Royse, President
Susan Thompson, Vice President
Sharon Greene, Secretary
Judy Schmidt, Treasurer
Stuart McNeil, Assistant Treasurer
Board of Trustees
| | | |
| --- | --- | --- |
| Jay Hardy | Doug Karnes | Stuart McNeil |
| Jeff Payton | Wendy Royse | Harold Schmidt |
| Patsy Smith | Susan Thompson | Steve Winegar |
The Board of Trustees normally meets the first Thursday of each month at Travellers Rest (see Calendar for times). The meeting is open to the public.
Travellers Rest is open on Thursdays from 1:00 p.m. to 4:00 p.m. or by appointment. During the months of December, January, and February, Travellers Rest will NOT be open Thursday afternoons, unless special arrangements are made. Normal Thursday hours will resume beginning in March. In addition, we will not be open on Thanksgiving.
Contact us
By Phone: 937 981 7890, leave a message and we will get back to you.
By email: info@greenfieldhistoricalsociety.org
---
Check our Calendar
For all scheduled events, please visit our Website Calendar as it will have the most current information. It will also list some events sponsored by other historical societies within Highland County.
You can also see our events posted on the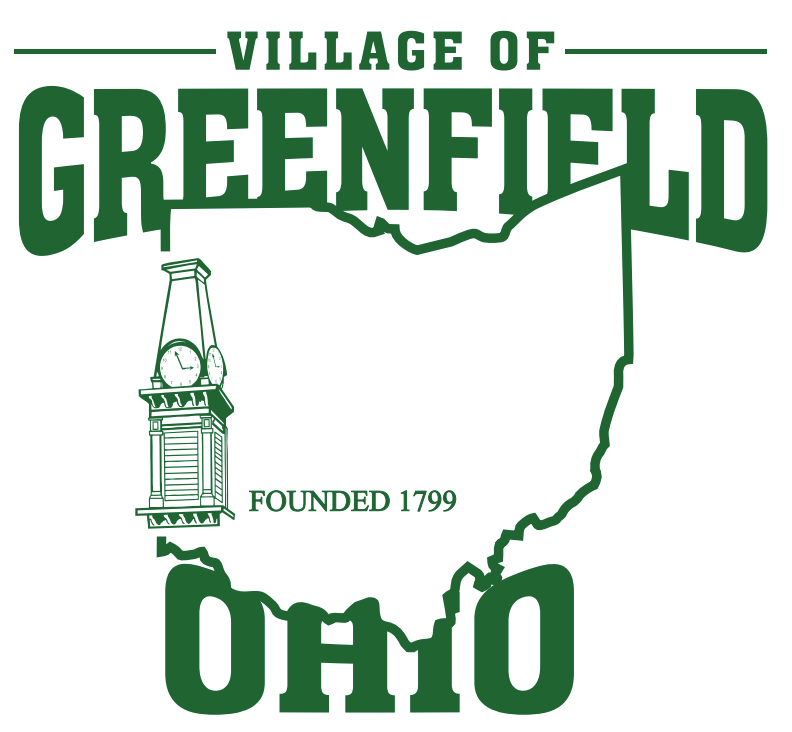 Greenfield Historical Society Community Calendar.
---
Let us Host your Meeting
Consider having your meeting or class reunion at the Grain and Hay building. Contact us for details and costs.
---
The pictures on the Greenfield Historical Society website cannot be used without permission.